Studio series
Grand pianos and upright pianos with a fine cabinetry and a great sound quality, granted by a state-of-the-art structural design.
This line includes a wide range of models, skillfully manufactured with high-quality components and with valuable specifications. The sound richness and depth are granted by the resonance of the German Röslau strings, by the prestigious Italian soundboards provided by Ciresa - Val di Fiemme and by the German hammers of highest quality supplied by Abel.
The acoustic outcome is excellent, obtained through a superior action which is regulated with maximum precision.
The pianos of the Studio Series are designed with classical forms, in various finishes and dimensions. They convey premium quality in every structural and aesthetic detail, along with enhanced natural sound and elegance. As a result, they are highly suitable for all types of users and locations: from students to pianists, in theatres, private schools and Conservatories.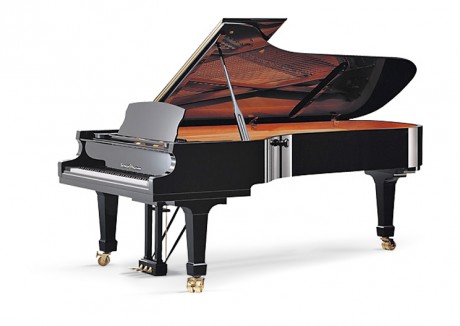 S 278 - Concert Grand Piano